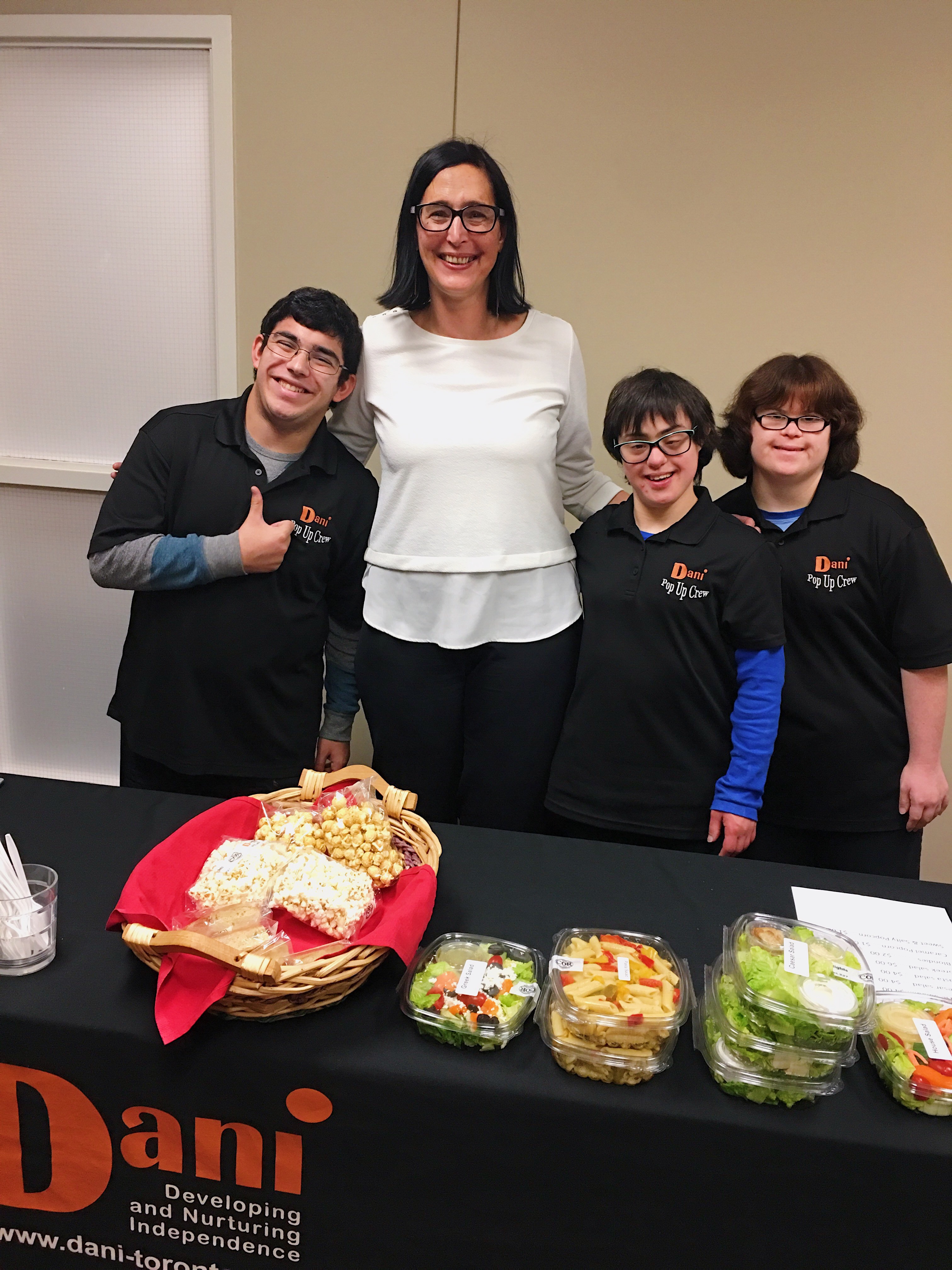 DANI Toronto POP-UP Lunch
"Developing and Nurturing Independence"
Cornerstone is proud to host this wonderful community initiative monthly. DANI's focus targets adults with special needs working towards the goal of independence through education and skills training.
DANI "POPS-UP" providing our team not only with delicious and nutritious lunch offerings but as well with the knowledge that we are supporting fundraising for programming. The experience also allows for participants to gain valuable community connections and important life skills.